{Part Two}

Celeste Johnston Fine Art: Art suffused with the essence of the feminine divine.
Celeste's art is full of feminine wisdom and womanly essence.  When I gaze at her work I feel the strength at my center and the beauty of my soul reflected back at me.   From the vibrancy of color in her original paintings to the stark beauty of her drawings – every piece is infused with the sensuality and lushness of the feminine spirit and embodies a strength and fluidity that makes me stop and watch and wait for the painting to tell me more.  Use Coupon Code HOLIDAY20 for 20% discount on prints.
On My Wishlist: Chakras & Uninvited
Shakespeare says 'Though she be but little, she is fierce".  That line always brings to mind the tiny force of nature that is one Miss Jena Strong.  I've read Jena's blog for years, and rejoiced along with so many of her fans when she announced that she would be self-publishing her first book of poetry this year.   As I read Don't Miss This I recognized many of the poems as familiar – some because I knew them from Jena's online space, others because her journey echoed my own, still more simply because Jena has managed to capture the universal in a way that makes me feel as if she has written for me.   The title is more than appropriate.  Really, you don't want to miss this.
On My Wishlist: a personal living room reading from the poet herself.
Aflame Creations: Unique cooper enamel jewelry that speaks to the heart and soul.
On my trip home last summer, I was wandering down Qunipool Road in Halifax and decided to pop into this little yoga boutique.  I immediately saw this incredibly beautiful copper necklace with turquoise enamel stamped with the word Nameste and knew it had to be mine. All of Megan's pieces are hand enameled and infused with vibrancy and depth and a love of life and nature.  They feel so good to wear I can only guess that she bakes her beautiful energy right into the enamel in her 1500-degree kiln.
On My Wishlist: Blue Ocean Wave and Orange Tree on Burgandy
Osha Mae: Handmade artisan soap and aromatherapy products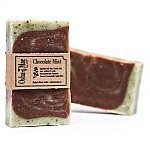 I found Osha Mae quite by accident at the Halifax Farmers Market.  Osha Mae products are earthed derived, consciously sourced with a focus on native Nova Scotia incredients.  We struck up a conversation as I smelled and touched and soaked in the goodness of her products.  I left with her Rose Oil Facial Serum and her Green Goddess Clay Mask, not knowing that my entire skin care regime was about to be revolutionized.  After a lifetime of acne, the idea of putting oil on my face seemed crazy, but I trusted Laura immediately, so I decided to do what she said.  Oh. My. Goodness. I haven't used anything else since that day.
On My Wishlist: Miracle Exfoliant Grains and Patchouli Orange Soap

Soul Carrier Bags: Conscious Design for Fashionable Folks.
I met Jennifer Boonlorn, creator of Soul Carrier ,when she provided hair assessories for an epic Marie Antoinette inspired photo shoot a few years ago.  We immediately recognized a shared spark and the kind of creative synergy that lights us both on fire.  Jenn's website says that she was created to create and I'm not sure I've known anyone for whom this is more true.   I've watched Jennifer bring this labor of love into an incredible reality with this line of unique bags created from recycled fabric scraps woven together into a line that marries fashion + function with fabulous results.   I don't know what's more exciting – the vision and determination it took to bring this to fruition, or the fact that the bags are really just as fabulous as she dreamed.
On My Wishlist: Urban Tote And Kelly Beth Yoga Bag
Lotus Wei entered my life years ago, at a local Farmers Market where I was drawn to a booth decorated with large photos of flowers. I was asked which image most spoke to me in that moment, and when I responded was sprayed with this heavenly flower essence mist – delightfully named Joy Juice.  The years since have given me the gift of photographic partnership with Katie Hess, the soul and heart behind Lotus Wei, and the opportunity to try all of her flower infused goodness .  My daughters run for her mists for homework focus or for winding down at bedtime.  Inspired Action is, to me, productivity crack.   I have them in my desk drawer, more bottles in my purse, a few in my nightstand.  In our house we are all true believers in the power of everything Katie creates.  And it's not just us – word on the street is that Oprah considers Lotus Wei one of her very own favorite things.   Use Coupon Code JEANETTE for 20% off.
On My Wishlist: Mini-Serums and Inspired Action Perfume
One day, while in the midst of a tremendous life expansion and transition, I stumbled across Liz's Shop and, as if by some sort of divine energy was guided to her 'Open Up and Live' locket.  Somehow, it was exactly what I needed right then.  The message, the vintage locket, the physical act of being able to open it to see the words – a simple yet profound reminder of the way we must continue to open our hearts.  There is a depth to the pieces in her shop that tells me she knows my journey, sees my truth, knows exactly which words I need to hold close to my heart.   Use Coupon Code DECEMBER12 for 15% off till the end of the month.

On My Wishlist:  She Calls To Me &  Kindred.
Soul Essential Living: Heart Centered Lifestyle Design by Maggie Ann Bishop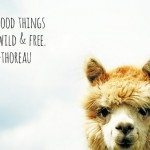 What could I possibly say about the brilliance that is Maggie Ann?  Everything she does bubbles over with light and life and truth and grace.  She is depth and wisdom and pure mamalove.  Her shop and site are brand new, but already filled with the goodness that she radiates in everything she does.  There are times in life where you wait on the edge of your seat, so certain you are that someone is on their way to creating something magical.  Watching Maggie right now, I know this is one of those times.
On My Wishlist: Revive Tea & Wild And Free
Wei Of Chocolate: Dark Chocolate + Flower Power = Too Good For Words
Anyone who knows me knows how I feel about chocolate (It's the meaning of life.  The cure for all that ails.  More important than money….).  Wei of Chocolate is all of that and more.  Organic.  Fair Trade.  Vegan.  Gluten and Soy Free.  Infused with the goodness and power of  Lotus Wei Flower Essences.  Oh, and also:  utterly and completely heavenly delicious.   The Wei Gratitude is my absolute favorite, infused with chai spices that linger on my palate and make me feel good from the inside out, and the outside in.   Very good + very good for you = a perfect combination.  Use Coupon Code WeiPeace20 for 20% off chocolate.
On My Wishlist: 24 Piece Assortment & Chocolate Raspberry Ganache Lip Balm
It's taken me 13 years to make peace with the desert, to come to love her and respect her for all the ways she is different from the place my soul calls home.  But even as I settle in deeper the ocean always calls to me, reminding me where I belong.  I spend hours each summer walking the coast of Nova Scotia, head down, eyes scanning the beach for bits of sea glass.  It is magic to me, every last piece.  There is something about Laura's sea glass jewelry that brings me home to the ocean during my landlocked months in Arizona.  She has a knack for finding the most beautiful pieces and her wire wrapping is unique and as beautiful as the weathered glass itself.
Use Coupon Code LLGTreatYourself for 15% off.
On My Wishlist: Bahama Blue Seaglass Earrings and Pendant
**If you know of any divinely inspired creatrix types creating beauty and magic, or if you are one yourself, PLEASE share with everyone in the comments.  I would love to discover and support as many magical artisans as possible!**
{You thought i was done, didn't you?  turns out I remembered at the last minute that there are several local artisans I cannot possibly forget to share with you all.  So, there will quite possibly be an addendum in the near future.  Stay tuned.}