Writing Through The Hard Stuff
The most profoundly beautiful stories are often born from the most difficult spaces.
Is grief or trauma holding you back from writing your story?
Don't worry – there are proven and safe techniques and exercises that can help you navigate the most tender spaces.
Do you have a story that lives in your body, waiting to be told?
Do you long to tell your story, but worry that you may trigger past trauma?
Do you hesitate to know where to begin, but know that you must?
Do you worry about the impact that writing your story may have on your loved ones, or on yourself?
Do you long to turn your traumatic experiences into a book but feel intimidated by the process?
With Jeanette LeBlanc + Rachael Maddox
In my writing workshops, fears of triggers from past traumas often keep people from writing the stories they most need to write. And make no mistake, writing them can be a source of profound healing.
I believe strongly that it is important to gather the best tools and experts to support you on your writing journey, so I created a special 10 part program with my friend and trusted guide – Trauma Resolution Educator, and author of the book Secret Bad Girl, Rachael Maddox.
The Writing Through The Hard Stuff program will provide you with some simple and yet profound tools to take with you on your writing journey. Incorporate the wisdom, tools and exercises into your practice in order to be ready to safely and effectively tell your story, on your terms.
Your Writing Through The Hard Stuff Program includes:
10 part course with videos, guidebooks and 23 in-depth exercises delivered in individual lessons
The complete 75 minute video course if you prefer to watch in one sitting
Audio file of the entire video – so you can listen while on the go
Complete PDF Magazine video guide, with full transcription of the video
Complete PDF Workbook with each of the questions and exercises developed from the interview, designed to help you create rituals, practices and support for your writing journey
"Writing Through The Hard Stuff was incredibly useful to me for helping work through trauma in a healthy way, and it will be incredibly helpful to anyone who has gone through trauma of any sort and wishes to use writing as a tool for helping work through their trauma. She has this calming way of talking that lets you know she knows what she is talking about, and Jeanette asks the best questions, ones you may not even know you have. I recommend watching or listening to the videos while curled up under comforting layers with your favorite courage-inducing beverage in hand."
Aleta Daniels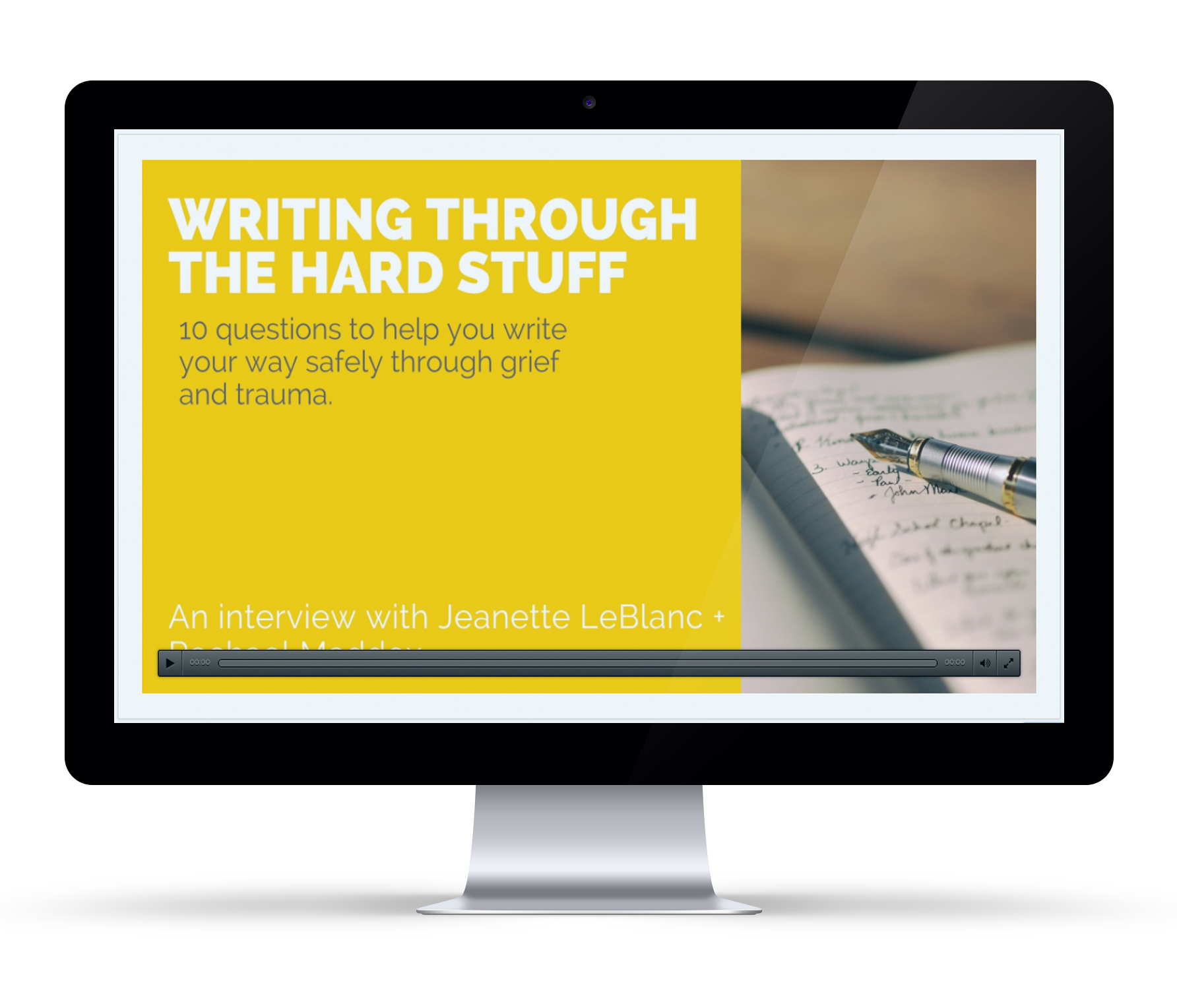 The complete program – including email course with 10 videos, guidebook and 23 complete exercises, audio, guide and workbook:
$97.00
The Lessons
#01
Safely preparing for writing into difficult territory
#02
Signs of a traumatic trigger & what to do when you notice them
#03
Determining if it is safe to write or if you need more support before writing
#04
Self-regulation tools to use if you get triggered through writing
#05
Tools and techniques for transformative trauma writing
#06
Dealing with voices of doubt and comparison
#07
Fear of triggering others with your writing
#08
The choice to write publicly or privately and the risk of upsetting loved ones
#09
Knowing where to start your story when so much has happened
#10
Writing a book (when you have no idea how to write a book)
Yes! I'm ready to write my story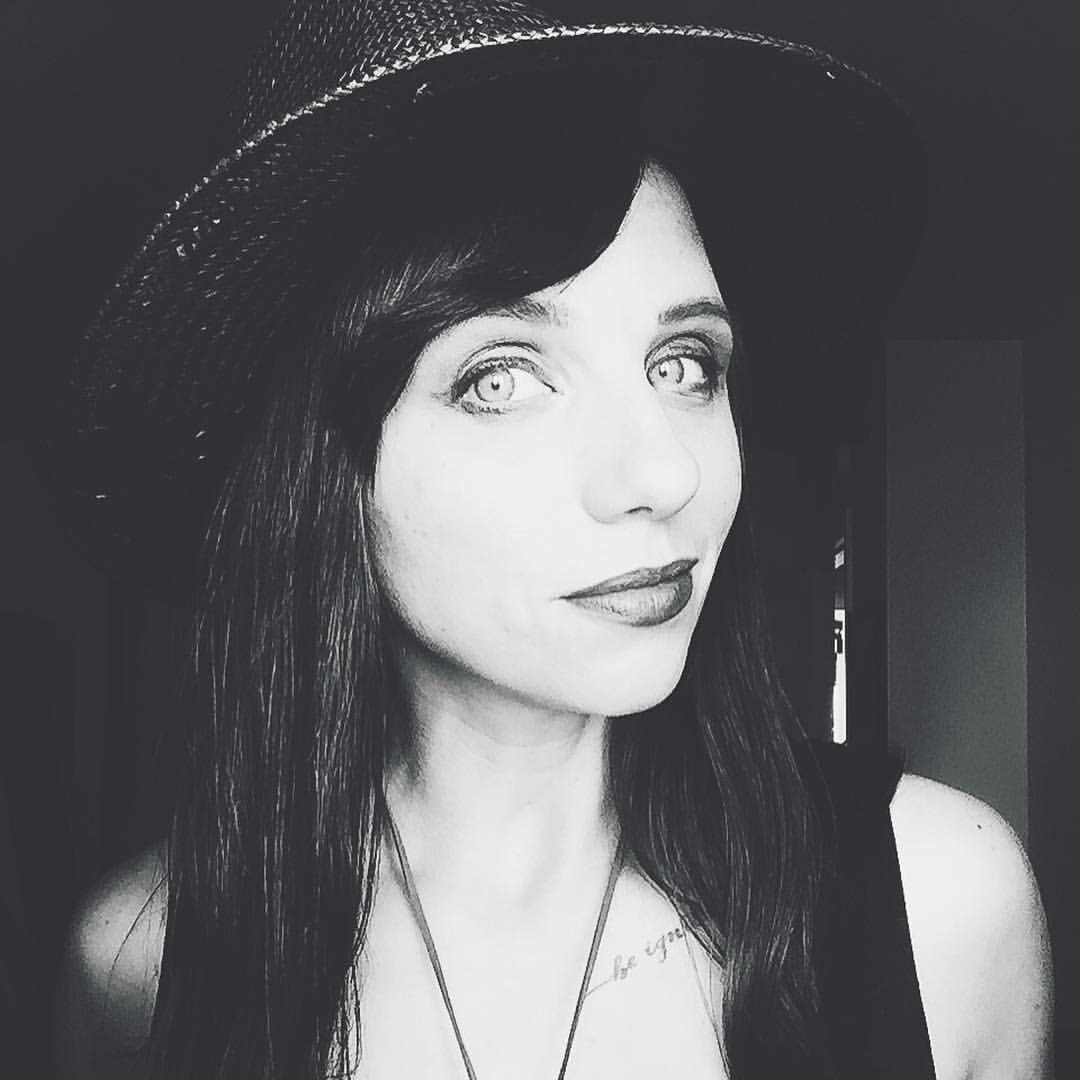 Jeanette LeBlanc
Writer, Muse,
Inspirationalist
---
I'm the founder of the Wild Heart Writers, writing workshop facilitator and intuitive marketing guide. I work with fellow wild hearted souls to unleash their words and transform their story into content that creates change – in their lives, in their business, in the world.
My zone of genius is in my ability to see YOUR story and to guide you in transformation. I've been called 'the writer's muse'. No matter what you say, I don't believe you're not a writer. It's just that you're not yet writing.
I know how to find the gold hidden inside your words, and shine that mirror back on you until your own vital creativity is made real to you. I know that your stories are vitally important, and that the world is waiting for you to tell them.
---
Rachael Maddox
Trauma resolution educator, coach and guide
---
Rachael Maddox dedicates her days to helping women who've experienced sexual trauma unshame and reclaim their pleasure, power and wholeness. In her first book, SECRET BAD GIRL, Rachael tells the story of her return to wildness, sensuality, health and embodied safety. Her next book, SEX AFTER TRAUMA, is publishing February 2017. On a fierce mission to help as many women as possible who've experienced trauma, Rachael offers one-on-one support, groups, and courses for women who are ready to dance hard with life.
Rachael's professional training includes Alchemical Alignment Trauma Resolution & Embodiment of Spirit, The Coaches Training Institute and The Awakened Leadership Academy.