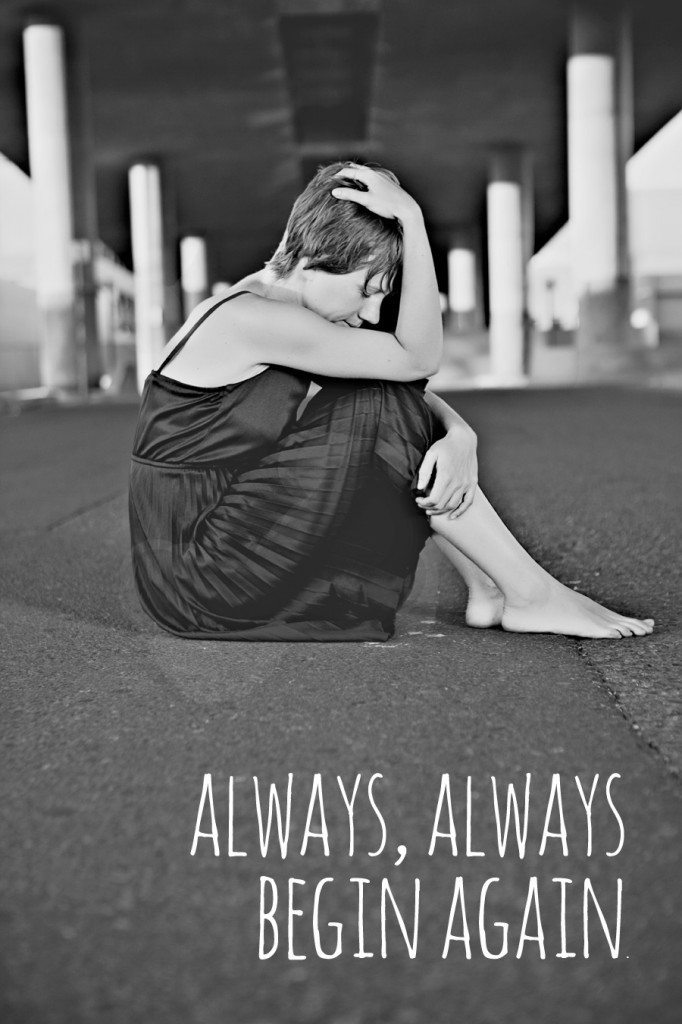 It is all going to crash down
you know
everything
brick by brick
glass shattered
foundations
crumbled
there is no way to save this.
there
is
no
way
to
save
this.
the ending
was written
long before
you ever heard
the tentative starting notes
no last ditch efforts
no swan song redemption
there is no rescuing
to be done
here
so, let it fall
let it all come down
crumble like earth quake
like forest blaze
like armageddon times
stand amidst the rubble
with trembling legs
and stardust skin
survey the damage
hold your grief close
usher it inside
name it truth
and go ahead
let it twist you
it has to
there is no other way
there
is
no
other
way
fall to the ground
let it take you down
on your knees now
so that the debris presses deep
into tender bone
marks your skin
with the harsh truth of
never again
because this?
this was fated
like the falling was fated
like the bliss was fated
like that night where
infinity touched your soul
was going to happen
no matter what
you could not have changed things
you
could
not
have
changed
things.
it's not just good things
and beginnings that are meant to be
sometimes
endings
are written first
and we live
just to catch up
to the inevitable
finish
you know this
you know it lover
you held on
you repaired
you patched
and you kept it all together
as long as you could
but
now it is time
to let it fall
to release fists clenched
tight around emptiness
to open
to let go
to admit
that it is done
now
it
is
finally
done
forgive yourself
this ending
this aching unmet dream
do not name it
failure
or
catastrophe
it is not
another mistake
for you to own
it simply
is what
it is.
it is what must be
what was always
going to be.
lift your eyes
let it all out
all the full moon howl
and the primal wail and
the grief
you've kept locked
in bones.
let it all come
down now
let
it
all
come
down
release your walls
now
invite the potential
of wide
open spaces
all the way in
and know that
after endings
come the beginnings of things.
begin again, lover
always
always
begin again.
[soundcloud url="http://api.soundcloud.com/tracks/95608272″ params="" width=" 100%" height="166″ iframe="true" /]